Testimonials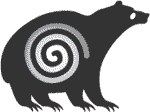 Ellen is the consummate editor, copy editor, and shepherd of good works. Your words are in good hands with Ellen.
—Peggy O'Mara, editor and publisher of Mothering Magazine from 1980 to 2011 and editor-in-chief of mothering.com
In addition to providing expert technical assistance in every aspect of the writing and publishing process, Blessingway holds your hand, strokes your ego, and keeps you sane. I'm looking forward to a lifelong association.
—Charlie Appelstein, author of No Such Thing as a Bad Kid
A highly respected resource for [self-publishing] is Ellen Kleiner of Blessingway Authors' Services. . . . I've never seen a book that Ellen has shepherded through the process that was not a masterpiece.
—Gail Larsen, author of Transformational Speaking: If You Want to Change the World, Tell a Better Story
Embraced by Blessingway, my writing endeavor grew beyond my wildest hopes . . . and so did I. With Ellen Kleiner, the Crown Jewel of these author services, "our" self-published volume has received rave reviews and awards. I am honored and forever grateful to have found the way to such personalized, respectful, and top-notch support.
— Gail Goeller, author of Coming of Age with Aging Parents
Ellen's editing makes my book manuscripts come alive and sparkle. It truly is alchemy when we work together. She takes what I give her and spins it into gold.
—Debra L. Reble, PhD, author of Soul-Hearted Partnership and Being Love
I wouldn't have a book without Blessingway. Ellen Kleiner is the best editor in the Southwest. Writing a book is like giving birth, and the personal support Ellen gives before and after delivery makes her an ideal midwife for both fledgling and veteran authors.
— Sankara Saranam, author of God Without Religion
In the Native way of life, we come to understand and know that all things happen for a reason. It was meant for Blessingway and us to know each other and help each other in this life. They have been patient, understanding, supportive, and caring ever since we started this incredible and interesting journey together, and we feel the same way toward them.
—Tsoligiu M.A. RuizRazo, author of Tomorrow's Children and Felicia Chardon, publisher of World Edition, USA

Without you, I'd be like a mute talk show host. You are incredible and I think this book is beautiful, and thank you for putting in all the time and effort from the very beginning.
—Jeremy Spiegel, MD, author of Art Healing and The Mindful Medical Student
I'm continually amazed at the quality and ingenuity of what they do at Blessingway Authors' Services.... Whenever I have a tough question about any aspect of publishing, Ellen is the one I go to. The business is grueling; Ellen is an oasis in the middle of it. And her charges are customer friendly.
—David Landau, publisher, PurePlay Press
Blessingway offers numerous advantages over the new wave of instant-gratification publishing. That is because Blessingway provides a safety net of quality, author guidance, and marketing potential that can make a book rather than bury it. Blessingway's proven record of "quality assurance," unlike those do-it-yourself platforms, virtually guarantees benefits to an author's image and career.
—Ann Mason, senior editor
There is no doubt in my mind, the feedback from our global world, awards, and the unexpected lives my little eccentric book touched are a result of Ellen's gifted mastery and love of book midwifery. Beyond her personal mastery, she has highly competent and seasoned, designers, agents, coagents, distributors, graphic designers, etc., all whom touch the spirit of one's book. They are an extension of her fingers.
—Christina Donnell, author of Transcendent Dreaming

© 2019 Blessingway Authors' Services
All rights reserved
Santa Fe, NM | 505-983-2649
E mail: info@blessingway.com